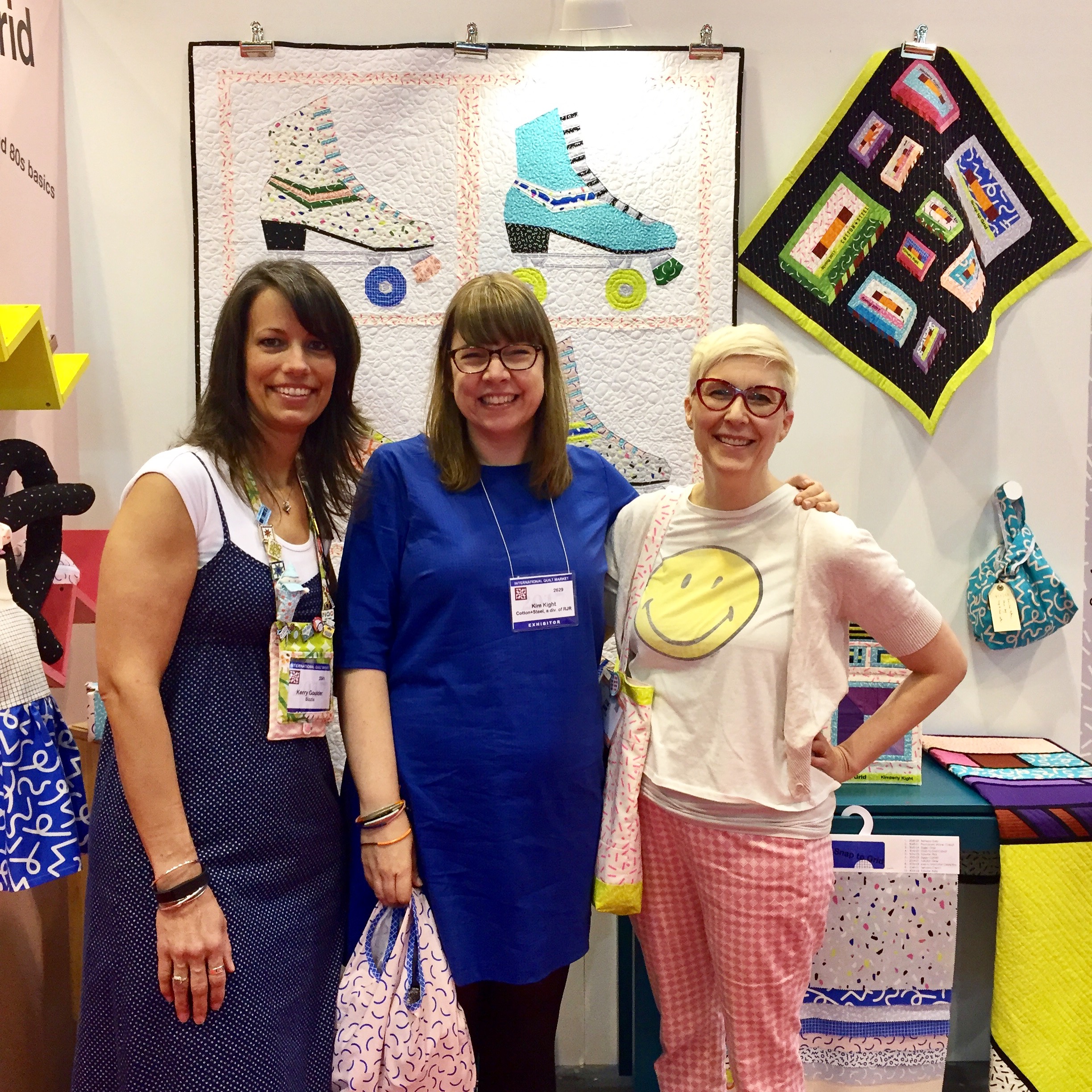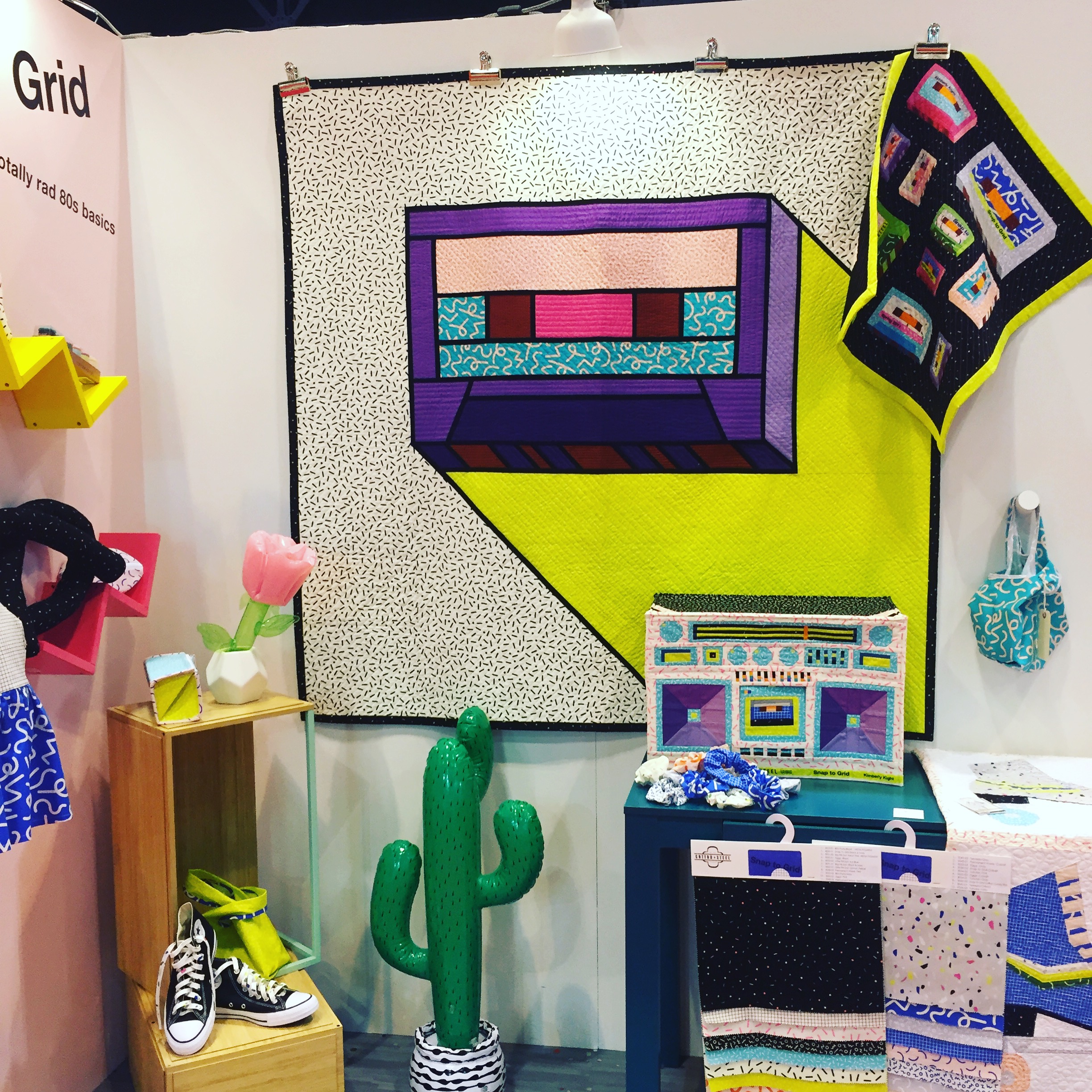 It's done. Holy smokes! It's done! The Boombox quilt pattern is done!
WOW! A LOT has happened in the past few months. In February Kim Kight, co-founder of Cotton + Steel, invited me to sew for her new Snap to Grid Spring 2017 Collection! There was (again) A LOT of secret sewing going on-whoa doggie! And then there was Quilt Market! That was a check off my bucket list moment! I'm still processing it all. That lovely lady on the left is Kerry Goulder. She did the awesome #HotSkatesQuilt behind us. I can't wait to make it!
I'm thrilled I can finally share everything with you! One project was my Boombox Sewing Machine Cover. Originally, I had a tutorial planned but then I thought, you know what would be even more fun?! A sew-a-long!! It starts next Tuesday, June 6 and will go for eight weeks.
To get started, it's easy peasy...
Step 1: Subscribe to my newsletter to receive weekly instructions. New subscribers get 10% off my ETSY patterns! BONUS!
Step 2: Pop over to ETSY (or Craftsy, I'm on there too now. YAY!) pick up the Boombox Quilt Pattern and if you want to make the cassette zippy pouch that goes inside the Boombox, you'll need to pick that up too.
Step 3: Post your weekly progress to my Lysa Flower FACEBOOK page OR on Instagram using the hashtag #lysaflowerpatterns
Post your completed Boombox sewing machine cover by July 30th midnight PST to either site and win a Sulky Snap to Grid thread pack! It's dreamy.
Please note: for the Boombox pattern it's important to have some experience with paper piecing.
Any keeners out there? I'll have the schedule written up for next week BUT if you want to get your party started early, the fabric requirements in the quilt pattern are the same for the sewing machine cover, up until the "Face of the Boombox and handle". Stop when you get to there. Until then, enjoy the coloring/planning page! This is going to be, to quote Cypress Hill, "insane in the membrane!" fun! I added the fun part (wink).
P.S. Yes that is a cassette book cover. And yes a tutorial is coming for that too!