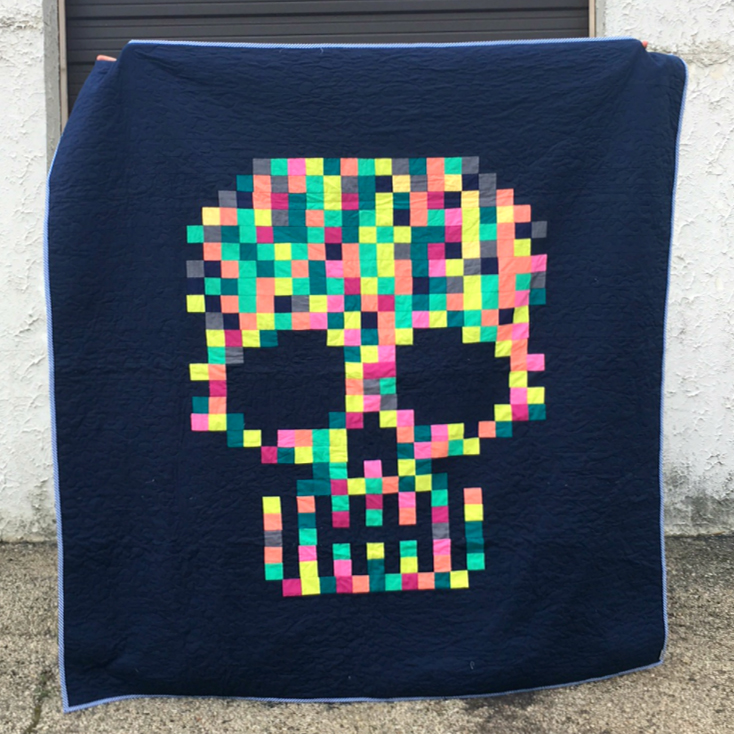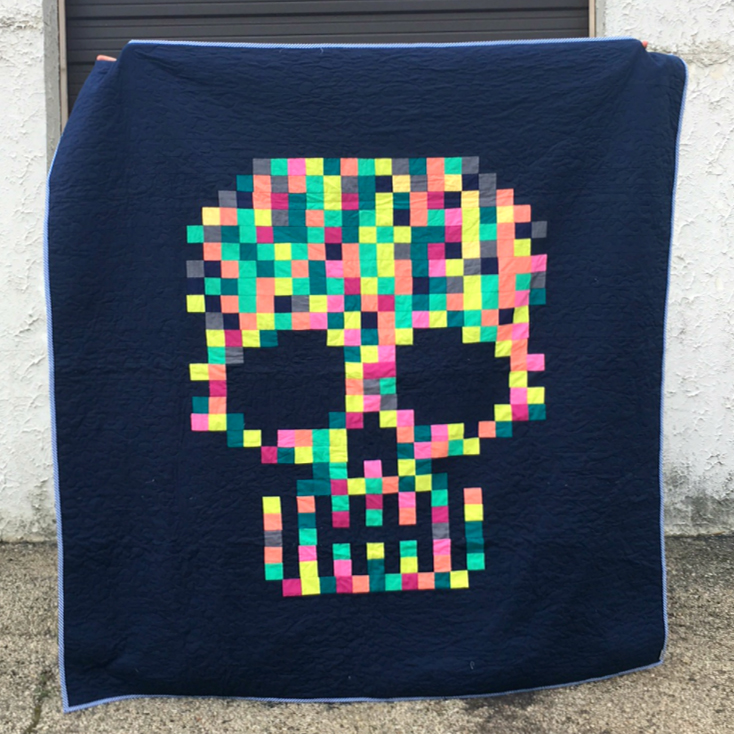 I'd like to you to meet Natalie Santini. She's an amazing lady. I adore her and her work. She bought my very first pattern on Etsy... er, ever really. She sent me a direct message and we've been each others biggest cheerleaders since then. She's prolific, talented, generous and hilarious. If you don't know her already she blogs at Hungryhippie Sews and is @sewhungryhippie on Instagram. This is part one of her interview because I asked her SO MANY questions! Enjoy!
Were you a maker as a kid? I was a do-er: dance lessons, piano, violin, camps, sports, etc... I never felt like I was good enough at art or design, but I did love to color and make weird things. I didn't sew though!
What was the very first thing you remember sewing or designing? I didn't sew until I was 31 LOL! I made a HORRIBLE top that made me look like a grown up cabbage patch kid. It was NOT cute. Instead of feeling defeated, I felt an intense motivation to keep going. I must have made 25-30 garments before I started to actually like them. Kinda crazy right? I also made a TON of bags, a ton of home items, and then eventually quilts. I think I've done 40 Union Jack patchwork quilts--which I sold because I couldn't work as a nurse in Britain. It was totally wild and fun.
Tell us about your experience with Love Patchwork and Quilting? Which issue(s) and what did you have in it? I have so much love for LP&Q! They are really SO kind and supportive. I was crushed when my skull quilt was rejected by an American magazine which shall remain un-named --- so I sent it directly to the Editor at the time, Jenny Fox-Proverbs in a personal email. I mean, the audacity! It was so bold and unlike me, but I figured I had nothing to lose. I didn't even expect a response, I promptly forgot about the whole thing because I was too busy creating my new American life (we had just returned from living in Britain for nearly 7 years)... Then one day I had an email response from Jenny herself, and there you go. The Skull was very "me"---for a long time I've loved Mexican culture. I lived in San Antonio when I left the Army for quite a few years and really fell in love with all of it, like you do... That was issue 26. I have a quilt in Issue 34- "Colour Splash", "Good Karma" in Issue 36, and in Issue 38- "Modern Aztec". Just this month my HST quilt is in Modern Patchwork here in the US. I think being published is stressful but lovely, if that makes any sense. I do not think it validates anything-- I see so many amazing quilts that nobody knows about, from local people. I'm talking MIND blowing work! It keeps a person humble, to say the least. And also sometimes being published is simply luck.
AND you have some new patterns out! Tell us every sorted detail! The inspiration behind them, anything juicy about the making them? And where can we get our hands on them? YES! I'm so excited about my patterns! I have learned Adobe Illustrator and InDesign in order to be able to publish them, and it's been a very L O N G road. Ha! I am not a tech person, did I tell you? I print the patterns that I feel are most successful, which so far are: The Essential Oils cases, Modern Aztec quilt, and The Essentials Tote. I think next will be The Santorini Tote, a "no-fail" multi sized Zipper Case pattern for shops, and a bag I'm collaborating on with Stitch Supply Co that is the shizzle (not my design but I'm writing it)... More soon on that! I only make what I WOULD WANT myself, into patterns. It's a TON of work and time involved-- at least for me. It does not come naturally for me, like most things. I test and re-test, send it out to multiple testers, then write again. Proofs come in, I change things again, etc.. I happen to really adore my Printer Guy- he is totally OCD and it works! (He is ok with me saying that FYI.)
All my patterns are available in my Etsy shop: And I'm slowly getting them out to local shops, including Blue Bar Quilts and Stitch Supply Co. My main obstacle is time, since I have a "real job" as an RN too---like everyone else, life is BUSY.
BUT Natalie still had time to whip up a very clever Halloween costume for herself. She's such a good egg! In the best devilish way... more to come next week!